With more than 350 million book copies sold worldwide, many of which were adapted into movies, television series and even comic books, Stephen King is surely one of the greatest authors of our time. The genius behind the masterpieces like The Shining, The Green Mile and Pet Sematary has 67 books (6 of which were non-fiction) published. But where should you start reading? What are the best-selling Stephen King books? No worries, we got that covered for you in this post. Here is the list of the best Stephen King books ranked for your convenience. Happy reading!
The Shining
First published in 1977, The Shining is a timeless masterpiece inspired by King's own experiences in life. It follows the story of a man, Jack Torrance, whose new job as an off-season caretaker forces him to move to a historic hotel along with his wife and son. The supernatural forces inhabiting the place soon affect Jack's sanity and threaten the safety of his family.
What happens next? Read The Shining to find out.
Carrie
Carrie is a horrific and rather unnerving story of a shy teenage girl bearing the same name. Ridiculed for her unkempt looks and distinct religious beliefs, Carrie is not only subjected to domestic abuse, but also becomes a target of bullying at school. The events take an unexpected turn when she discovers her telekinetic powers and realizes that she has had too much – it's time to take revenge!
IT
If you are looking for a nail-biting, hair-raising reading experience, then you absolutely need to pick IT up.
IT is a tale of childhood, love, and friendship.
The catch? There is a creepy clown with supernatural abilities who's out on a killing spree and determined to ruin it all.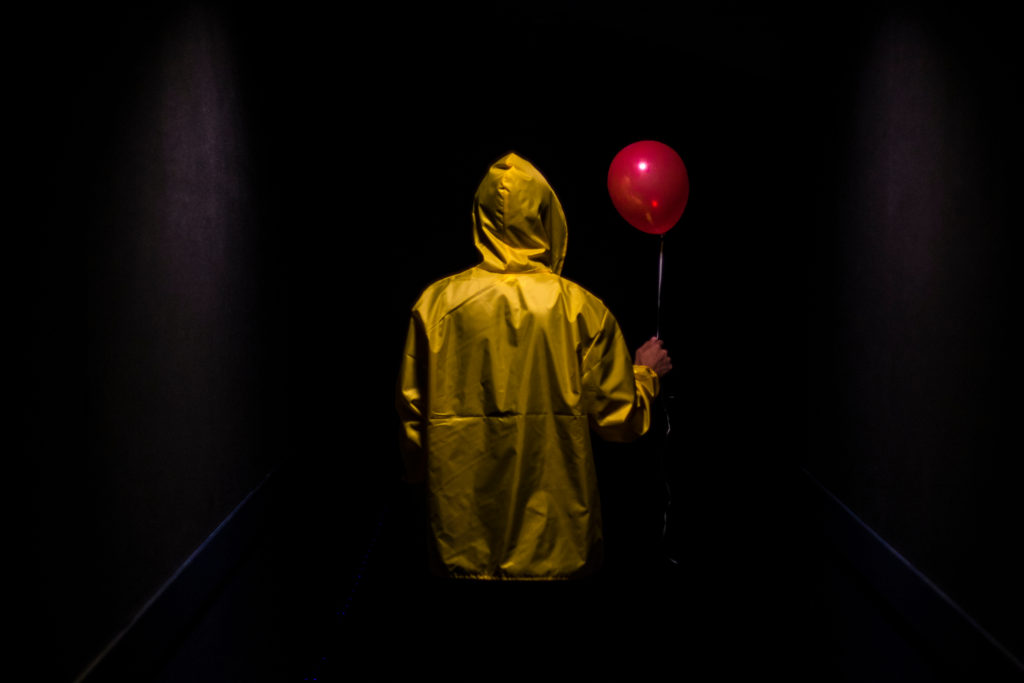 Cujo
A four-legged friend turns into a four-legged fiend.
If you are a dog lover, beware of reading Cujo for it can turn out to be your worst nightmare.
A mix of horror and dark humor, Cujo makes you witness the beast within a man's best friend.
Pet Sematary
Pet Sematary is one of the best Stephen King books because it is one of his most horrifyingly entertaining works to date.
It narrates a series of unfortunate events faced by a family of four. Their lives turn upside down the moment they move into a new village. The underlying cause of all the troubles is the cemetery in their new neighborhood that is rumored to bring pets back to life.
The Stand
An epic thriller from the master of horror fiction, The Stand will keep you at the edge of your seat as you anticipate what happens next.
Set in a time when the outspread of a deadly virus had wiped out almost the whole of the world's population, the book follows the story of those who managed to survive. Read to see what happens as the forces of good and bad battle it out.
Misery
Misery is about a successful author who is hailed for his works. Shortly thereafter, he finds himself held captive by none other than one of his most loyal (read: crazy) fans. What follows is a blend of misery, violence, and satirical elements.
Salem's Lot
What if Dracula invaded the US?
Centered on the main character Ben Mears, Salem's Lot takes you to a small hometown in Maine where the residents are turning into ravenous vampires. If you fancy living with vampires after reading books like Twilight, Salem's Lot will make you think twice.
Different Seasons
Consisting of a total of four novellas, Different Seasons is one of King's most prominent works in the sense that it fits better under the genre of drama rather than the usual horror fiction. The four novellas represent the four seasons, although the main theme differs in each. The Oscar-nominated movie, The Shawshank Redemption was based on one of these four stories.
The Green Mile
Here comes another one of the best Stephen King books adapted into a very successful movie. The Green Mile is the story of a prison guard named Paul Edgecombe who works as death row supervisor in the E-block – the cell designed for men sentenced to the torments of the electric chair. The thrill begins when Edgecombe encounters John Coffrey, an inmate who displays unusual empathetic and healing abilities.
Joyland
Set in an amusement park in North Carolina, Joyland follows the story of Devin Jones, a carnie (carnival employee) who is about to discover something that will change his life forever. Read the novel to learn what it is that Jones finds out about the 'dying child.'
The Outsider
The Outsider is about a respected teacher and baseball coach, Terry Maitland, who is arrested for multiple charges that include raping, killing, and mutilating an 11-year-old kid.
Maitland insists he is innocent. But is he?
This book will grab you from the first page and keep you hooked on to reading through the night.
Lisey's Story
If you are looking for a fascinating spin on love stories, look no further than this book. Lisey's Story combines typical romance with elements of psychological horror that will leave you marveling at King's brilliance.
The novel not only sheds light on the darkness within a person, but also shows the power of love regardless of the form it takes.
The Mist
Horror? Check. Big bad monsters? Check. Helpless people struggling to survive? Check.
The Mist has all the basic elements of average horror fiction, but it actually goes far deeper than that. As the monstrous creatures take over the city, civilians are forced to lock themselves down in a supermarket for safety reasons. Themes of religion, friendship, love, and loyalty become prominent as human existence is put at stake.
Christine
Stephen King has written books based on evils of all kinds, be it vampires, blood-thirsty dogs, revenge-driven teenagers, or even evil babies. So, it shouldn't be too surprising to know that this book is based on an evil car.
What harm can a car possessed by an evil soul cause? That's for you to find out in Christine.
Doctor Sleep
Doctor Sleep is the sequel to one of King's earliest novels, The Shining. It tells the story of Danny, the son of the protagonist-turned-antagonist in the first book.
King wrote Doctor Sleep owing to the massive success of The Shining. And that's enough reason why you should read it.
Under the Dome
You probably know the plot of Under the Dome from the television series, but the book is still worth reading.
This science fiction novel narrates the events from the point of view of several residents in a small town who are suddenly stuck in a crisis. A gigantic, impassable and invisible barrier has dropped from the sky, cutting off the town from the outside world.
Insomnia
Insomnia is a horror/ fantasy novel that revolves around the life of Ralph Roberts, a retired widower who faces difficulty falling asleep. As his insomnia develops, Ralphs starts seeing invisible things like the auras surrounding people and what he calls, 'little bald doctors.'
It's a complex story involving higher entities that will keep your eyes glued to its pages.
The Long Walk
The Long Walk is somewhat underrated, probably because it was originally published under the pseudonym Richard Bachman.
It is set in a dystopian future where a militaristic dictator is ruling America. Hundreds of teenage boys are forced to join an annual walking contest that soon becomes a matter of life and death for the participants.
All in all, this book will leave you thinking long after you've finished reading the last page.
Mr. Mercedes
Mr. Mercedes is a crime novel. An unidentified driver in a Mercedes-Benz car kills eight people at a job fair and becomes the talk of the town. What follows is a cat and mouse chase between a retired detective and the psychopath who calls himself Mr. Mercedes.
We personally think all books of Stephen King, the horror and supernatural fiction mastermind should be devoured by book lovers. We merely tried to help you get started with this list of best Stephen king books ranked for your convenience. See you on the next part of our journey into the world of books!