–
[nextpage]
The Awesome Life of Bruce Lee
Bruce Lee transcends the sometimes esoteric worlds of movies and martial arts. He has become an icon and a household name, well-known all over the world for his fighting talent. Lee's impact is astounding. He was both a brilliant actor and a talented martial artist, a skill combination that made him highly demanded and famous the world over. He was also responsible for uniting two fairly different cultures that often didn't see eye to eye: American and Chinese. Although Bruce Lee died young, at the age of 32, in 1973, his legacy still lives on today, in America, China, and beyond.
Click NEXT to find out more incredible facts about Bruce Lee, his martial arts career, and his movies!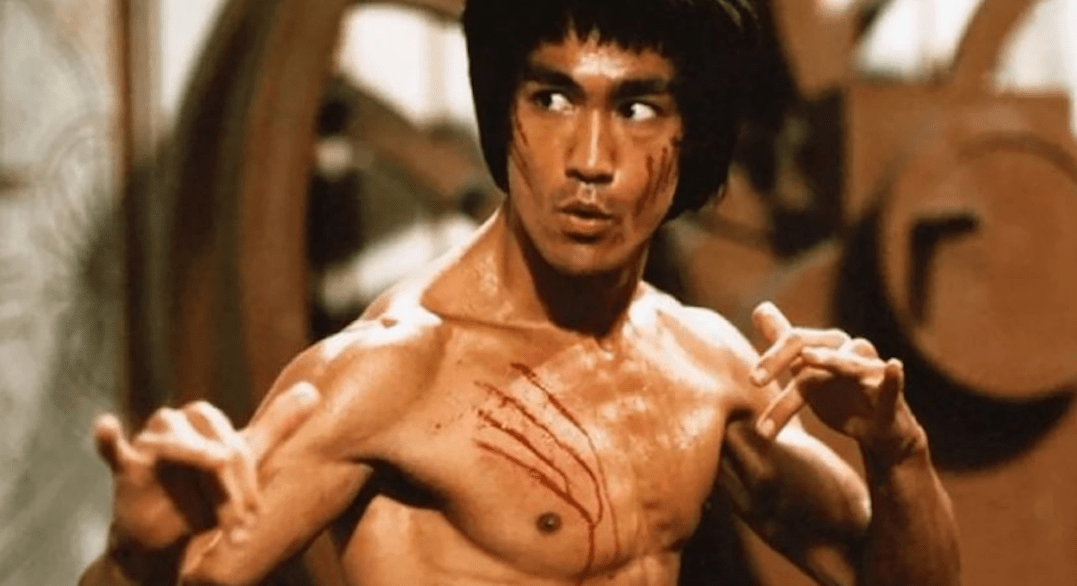 [/nextpage][nextpage]
A True Martial Artist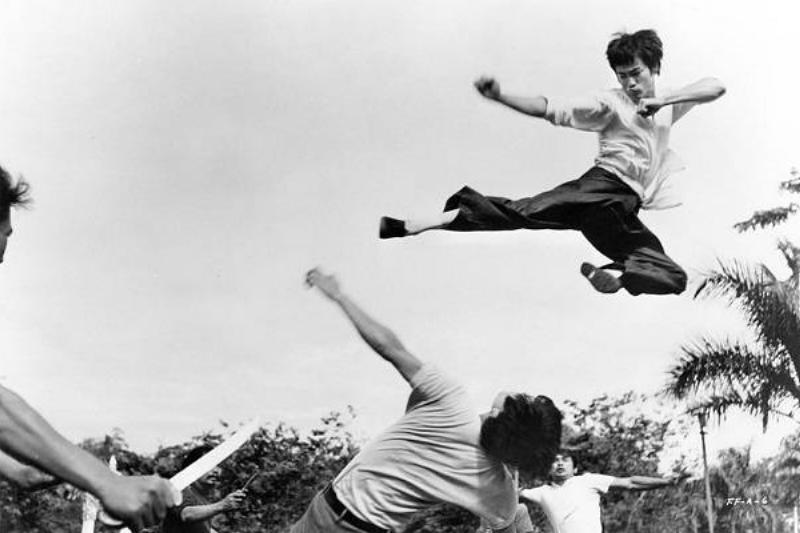 We've come to expect exaggerations on TV due to the frequent use of modern-day special effects on set, visual effects in post-production, and clever camera angles. However, it's important to know that Bruce Lee really did do all the fighting in his films and even invented some of the moves himself. In fact, he was such a masterful martial artist that the United States Army wanted to recruit him!
[/nextpage][nextpage]
Rejected by American Forces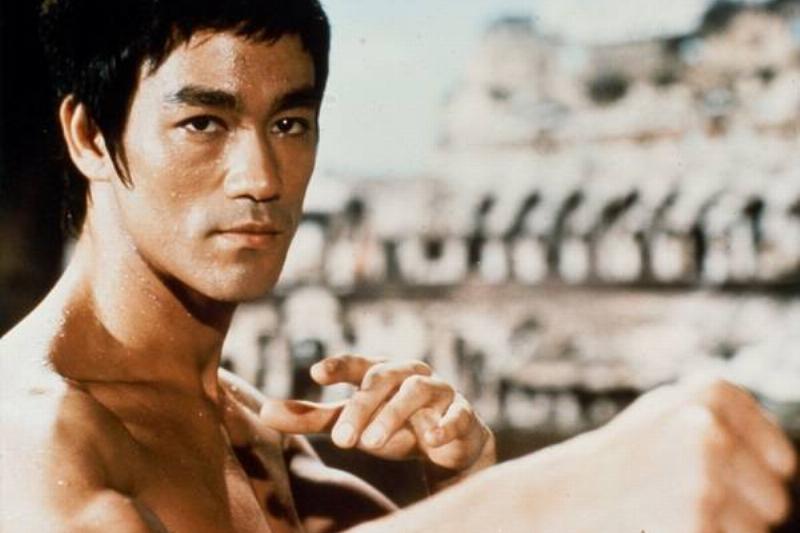 Bruce Lee is famed the world over for his impressive physical condition. He was always noticeably better than his contemporaries, even when amongst military men. He could even do push-ups with just two fingers. However, despite all this, he was rejected from military service for North America. He received a medical examination in 1963, with the view to join the American forces in Vietnam, but he had an undescended testicle and was prohibited from service for this.
[/nextpage][nextpage]
Bruce Lee is Not His Real Name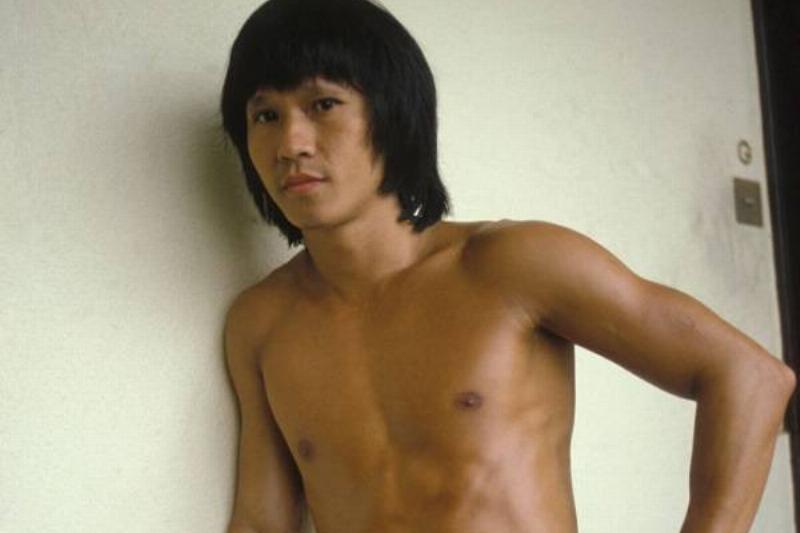 Bruce Lee was actually born Lee Jun-Fan, and that's the name he went by until he started studying English in high school. So where did "Bruce Lee" come from? Apparently, a nurse at the Jackson Street Hospital in San Francisco, where Lee was born, accidentally put the wrong name tag next to Lee Jun-Fan. The name on the tag: Bruce!
[/nextpage][nextpage]
A Legend for the Ages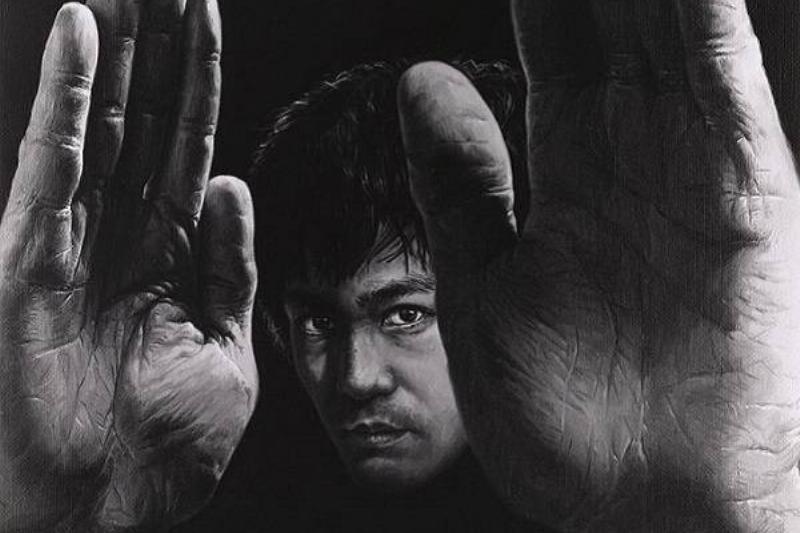 Although Bruce Lee is a recent figure, his story has already been immortalized into legendary status. There are so many tales, urban myths, and true stories about him! One is that he was born in the hour and year of the Dragon. According to Chinese zodiac signs, this is a powerful sign that generates fortune. Lee Hoi Chuen was an opera singer from Hong Kong who went to the United States on tour. His wife, Grace Ho, had a baby in the United States – and that baby was Bruce Lee! The couple would eventually go on to have a fifth child.
[/nextpage][nextpage]
Bruce Lee was a Baby Actor
A little-known fact to impress your friends with, Bruce Lee was a martial arts star long before he could even talk. As a baby, he featured in the film Hong Kong Golden Gate Girl, along with his father, a recognized figure in the operatic scene. So Lee's first ever job was quite telling of his future life. Bruce Lee's professional career didn't lead him to acting until he was quite a bit older. How could he have known what he was going to grow up to be?
[/nextpage][nextpage]
His Father Had a Big Influence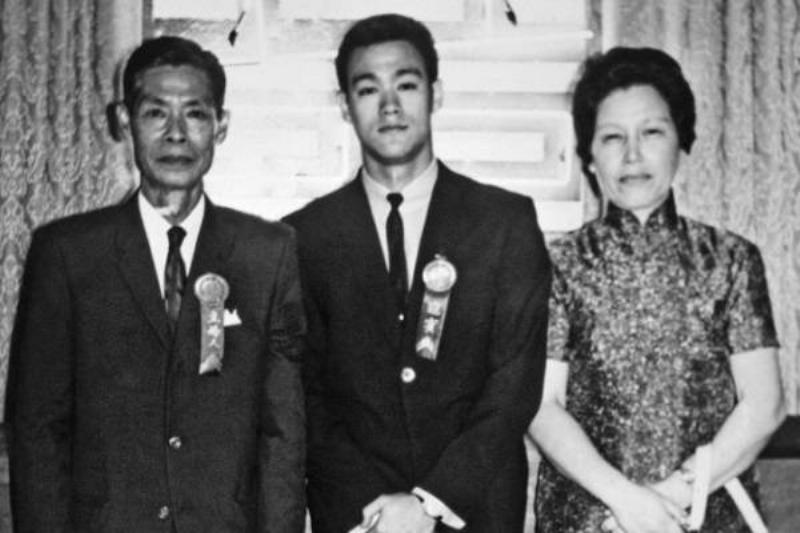 It's reasonable to assume that Bruce Lee's childhood acting experience made him consider using his martial arts skills in film later in life. This head start was all thanks to his father, Lee Hoi Chuen, who used his media contacts to find roles for his young son in movies. By the time Bruce Lee was an adult, he had already appeared in 20 films – well on his way to being the martial arts acting icon we know today!
[/nextpage][nextpage]
The Artistic Passions of Bruce Lee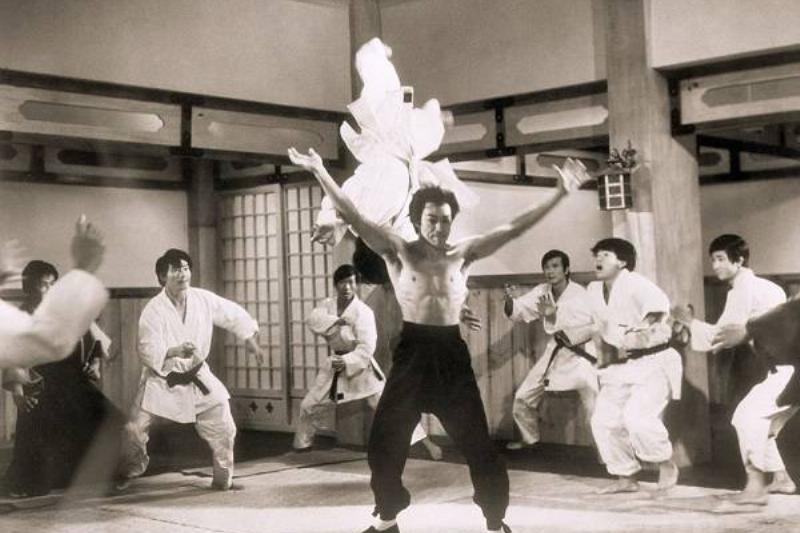 It's wrongly presumed that Bruce Lee's heart lay with martial arts and that acting was a convenient complement. In actual fact, Lee had a long history of performing arts. As a teenager, Bruce Lee was a dancer and even won the prestigious Hong Kong Cha Cha Championship dance tournament in 1958. Although Bruce Lee discovered martial arts at the age of thirteen, dancing was his first true passion.
[/nextpage][nextpage]
Lee's First Kicks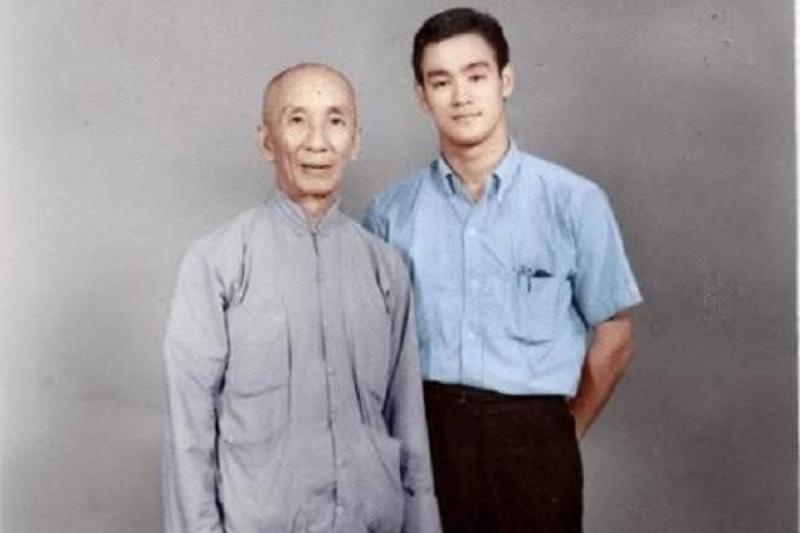 Those lucky enough to know Bruce Lee in his formative years recount that his natural physical agility was astounding. Not only this, he honed his natural talent, practicing crafts like dance and martial arts, making him the legend that we know today. When Bruce Lee turned thirteen, he started taking classes with Master Yip Man, who instructed him in the Wing Chun style of martial arts for five years. His teacher even helped him train for some movies, which he was performing in at the time.
[/nextpage][nextpage]
Yip Man & Lee's Strong Bond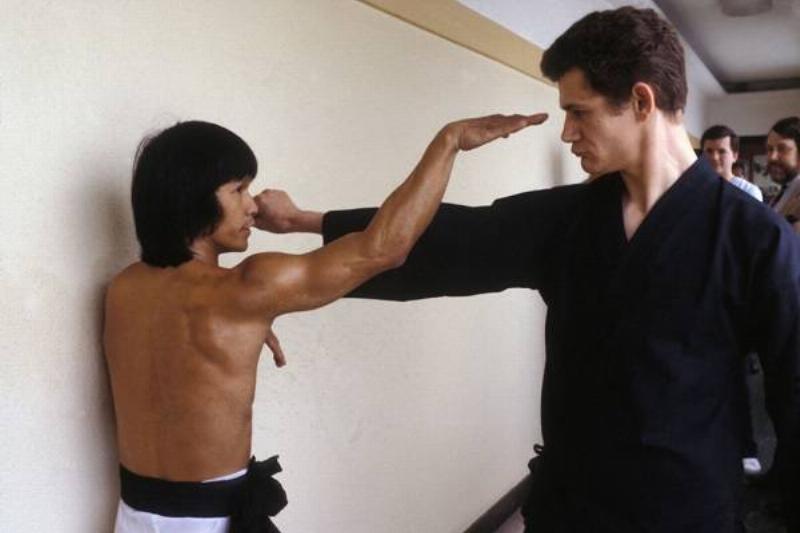 Many would attribute the turning point in Bruce Lee's life to Yip Man, the instructor who trained him from the age of thirteen. At this early stage, Master Yip Man encouraged Lee's love of martial arts to grow and instilled in him the idea of sport as a philosophy, not just simple motor movements. Along with the Wing Chun style that Master Yip Man taught Lee, he also learned boxing. This skill came in handy in an inter-school competition, in which kicking was banned.
[/nextpage][nextpage]
The Year That Made the Movie Star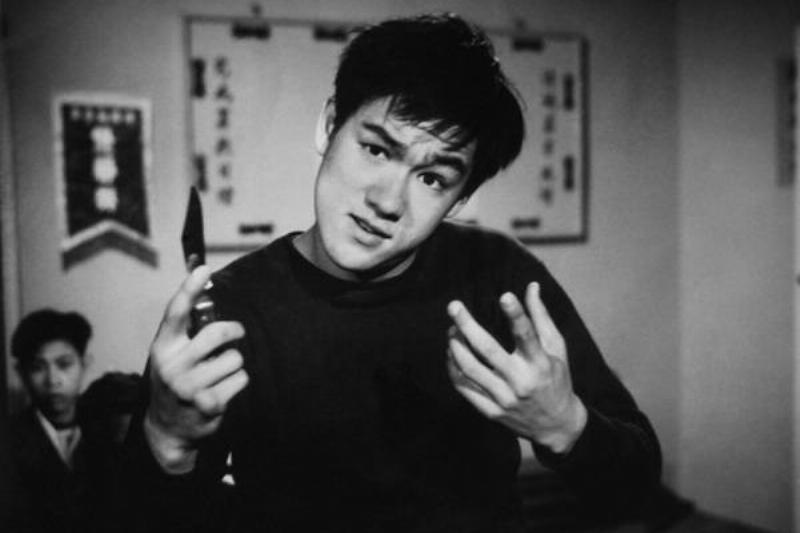 Like all of us, the person Bruce Lee turned out to be was one that rested on any coincidences, accidents, and decisions. Unlike most of us, though, Bruce Lee's destiny was to become an international film megastar. It was in 1965 that Lee came up with the idea of ending his martial arts training and trying his luck in film and television. It was this key decision that turned Bruce Lee from a martial arts maestro to a Hollywood legend.
[/nextpage][nextpage]
The Green Hornet was a Sign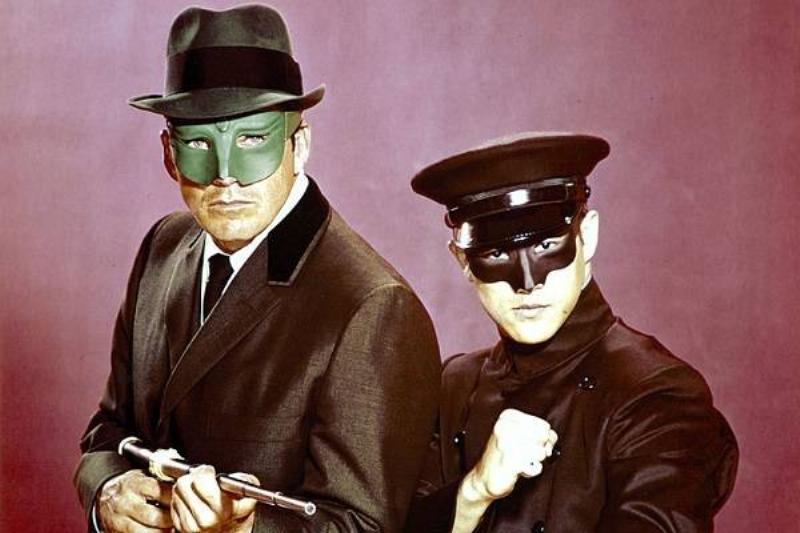 When Lee was cast as a co-star in The Green Hornet, his luck came as a sign that his decision in 1965 had been the right one. The series lasted for 26 episodes, and it allowed Bruce to demonstrate his fighting skills on the living room screen for the first time. Every actor's first big role is a scary one, but Lee's paid off. Bruce Lee's performance received 5-star ratings and rave reviews from critics, and it was a big hit with audiences, boosting his acting career.
[/nextpage][nextpage]
The Lee Family Still Had Financial Difficulties
Once Bruce Lee had co-starred in The Green Hornet, he had achieved a certain level of fame, and you would expect that he would have been financially stable by this point. Although The Green Hornet paycheck did help him up substantially, it wasn't enough to pull him and his family out of financial problems. Lee was never one to shy away in the face of difficulty, though. After the arrival of his daughter, Shannon, he made money by giving private Jeet Kune Do classes to the Hollywood elite, like Steve McQueen.
[/nextpage][nextpage]
Not Your Average Workout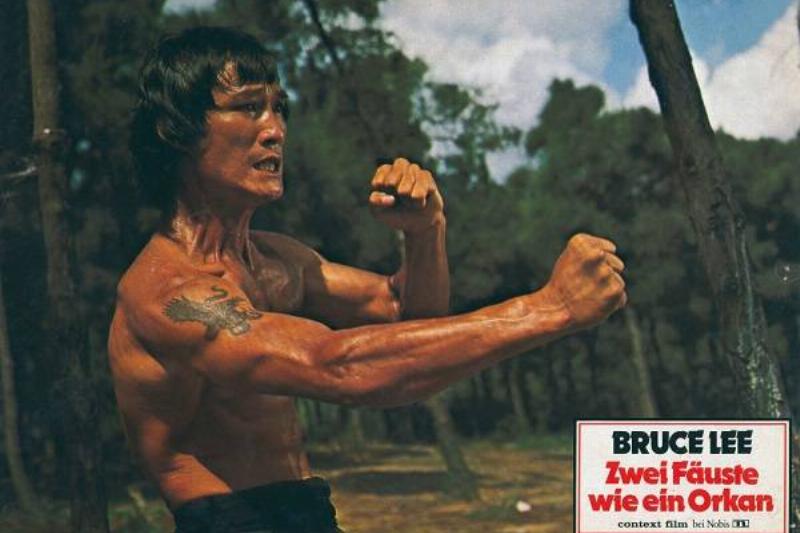 We see Hollywood actors pushing their bodies to go through physical transformations for roles, and Bruce Lee was one of the best actors at this. For roles, he worked hard to build an impressive physique and made sure he was capable of performing high kicks and combat scenes on demand for filming. It came as a huge shock to Lee, when during a morning workout in 1970, he lifted 57 kilograms and injured the fourth nerve of his sacrum, resulting in him being bedridden for half a year.
[/nextpage][nextpage]
The Doctors Weren't Hopeful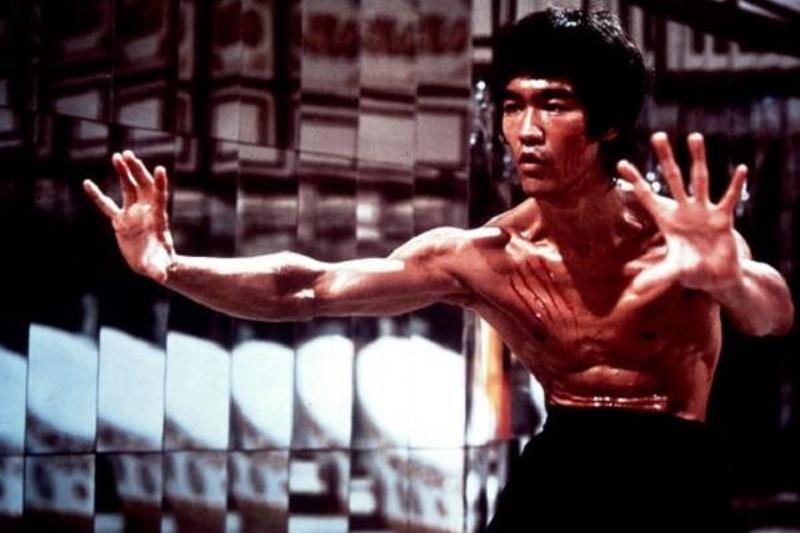 The doctors who consulted Bruce Lee told him that it was unlikely he would ever dedicate his life to martial arts again. They advised him that continued strain could put him at significant risk – but Lee was determined to prove otherwise. He persevered and recovered within six months. However, he never fully recovered from this accident, and the resulting problems continued to torment him for years.
[/nextpage][nextpage]
Not the Usual Actor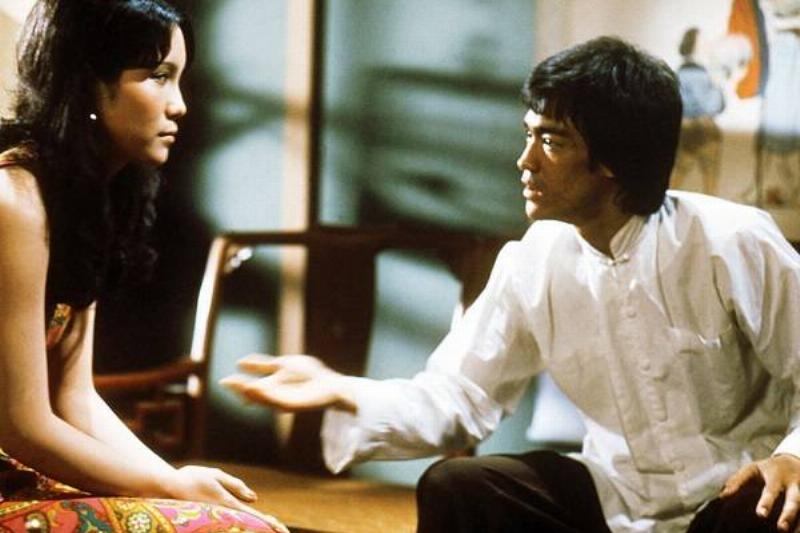 Bruce Lee was always striving for the next big thing, whether it be through fame, money, or honor. He started to branch out into other areas of business with his son, Brandon, accepting several projects in Hong Kong. Lee aimed to build his wealth and establish his brand by expanding in not just the United States but all over the world.
[/nextpage][nextpage]
His Talent Won Everyone Over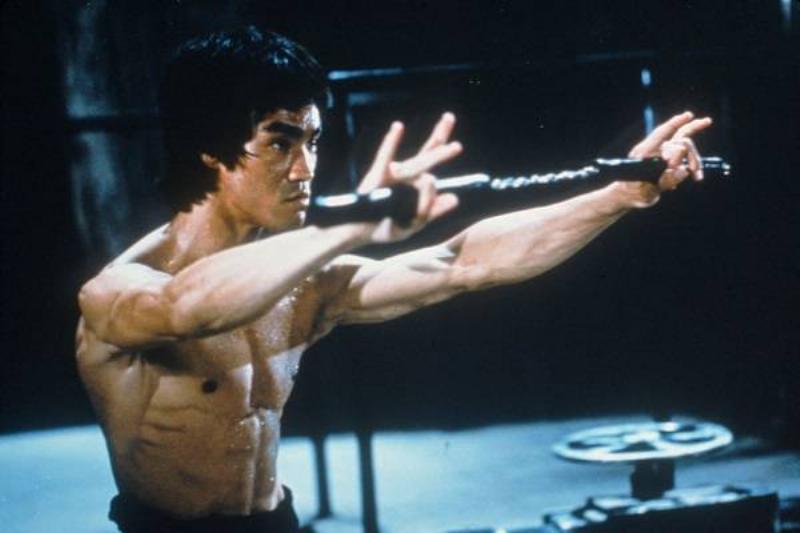 Bruce Lee came to such fame because he had two uniquely impressive skills: not only his martial arts ability but also his natural flair in front of the camera, adding his own take on the script and contributing to the overall movie production. It was this amazing acting ability that stunned the people of Thailand in 1971 when Bruce Lee starred in the martial arts program, The Big Boss, which proved to be a huge national success. Within a few months of the program airing, Bruce Lee moved his whole family to Hong Kong.
[/nextpage][nextpage]
Loved by Hong Kong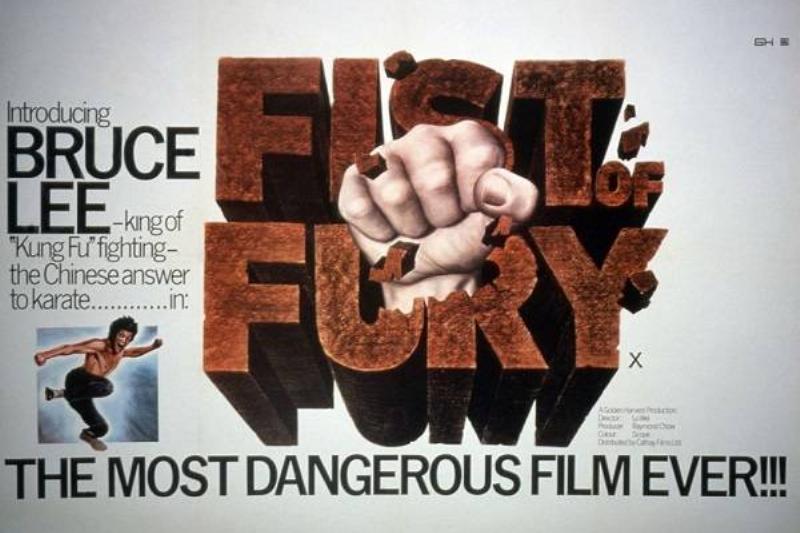 Bruce Lee's fast-moving early career led him to sign a contract with Golden Harvest and star in a movie called Fist of Fury. This movie, unfortunately, wasn't a hit with American audiences, but Asian audiences absolutely loved it, and he became a hero in their eyes. Lee's huge success in Hong Kong motivated him to write his own script and then produce what was to become the famous film, Enter the Dragon.
[/nextpage][nextpage]
A Big Hit!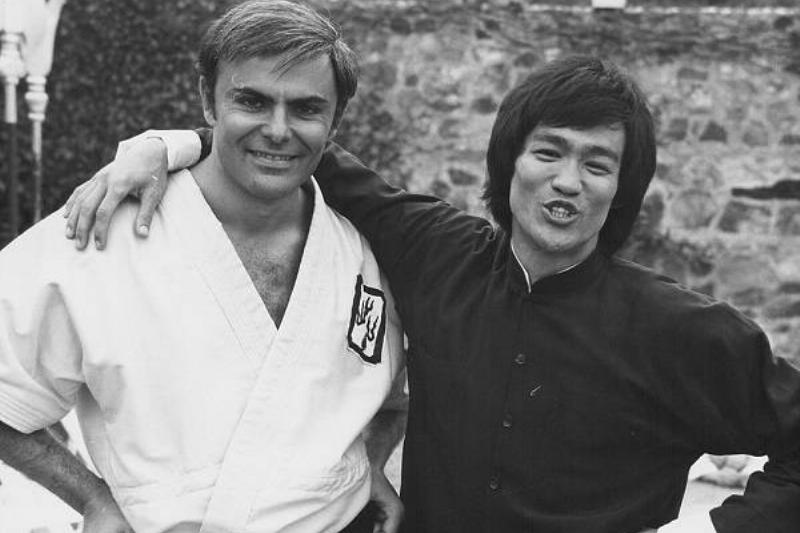 Bruce Lee had shown that he was always yearning for more, having been a martial arts teacher and then risking it all to become a big-time actor. However, this hard work mentality all paid off when Enter the Dragon was released and was an immediate success. It grossed approximately $90 million, from a tiny $850,000 budget, a return-rate almost unheard of in the industry, making Lee an automatic star in the celebrity world.
[/nextpage][nextpage]
Did the Painkillers Kill Him?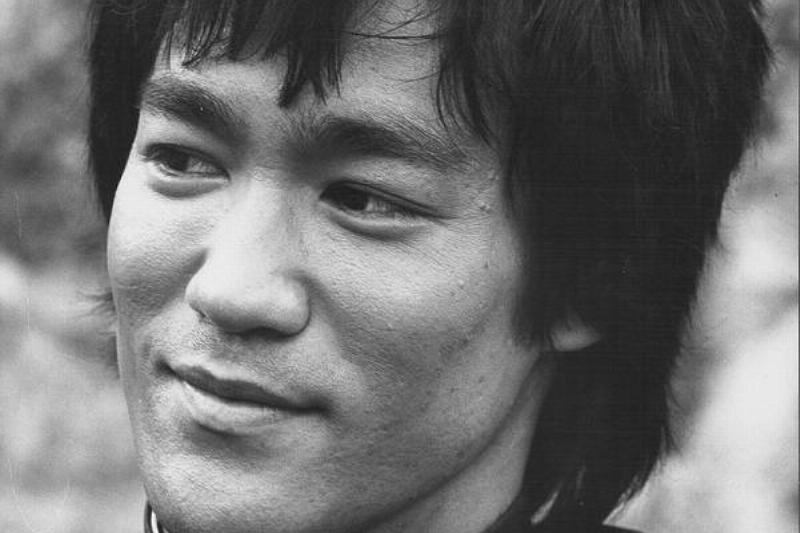 After another accident while performing in a film, Lee was prescribed a pain reliever, as he felt a bad headache on July 20th, 1973. It was shortly after taking this medication that Bruce Lee decided to take a nap. Sadly, he died in his sleep, despite resuscitation attempts.
[/nextpage][nextpage]
Family Tragedy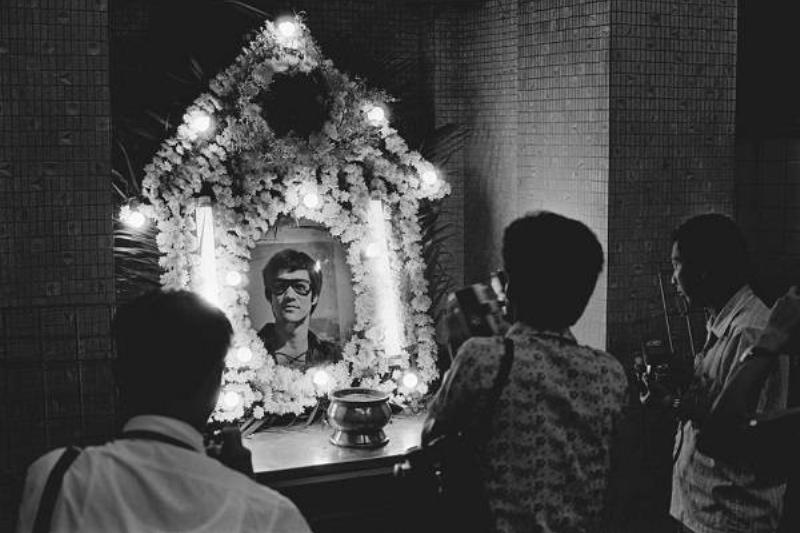 Bruce Lee tragically died at just 32 years old, and so many fans mourned his death and lamented how young he was. However, his short career transcended its three decades and has touched the lives of millions around the world, even today. Bruce Lee's son had an equally tragic and odd death. While filming The Crow in 1993, he was accidentally shot dead in the middle of filming, as someone had placed a real bullet in the pistol when it should only have contained cartridges.
[/nextpage]