With about 2 billion active users worldwide, WhatsApp is the most popular instant messaging application on Android and iOS. WhatsRemoved+ is the best app to recover deleted WhatsApp messages. Sometimes, senders delete the messages that they've sent to you, for whatever reason.
WhatsRemoved+ helps you see all the notes in a chat, deleted or not. Accordingly, you will not miss anything that happens in your conversations.
In the following lines, we'll explain everything that you need to know about how to set up WhatsRemoved+, how the app works, and how to download it. Let's start!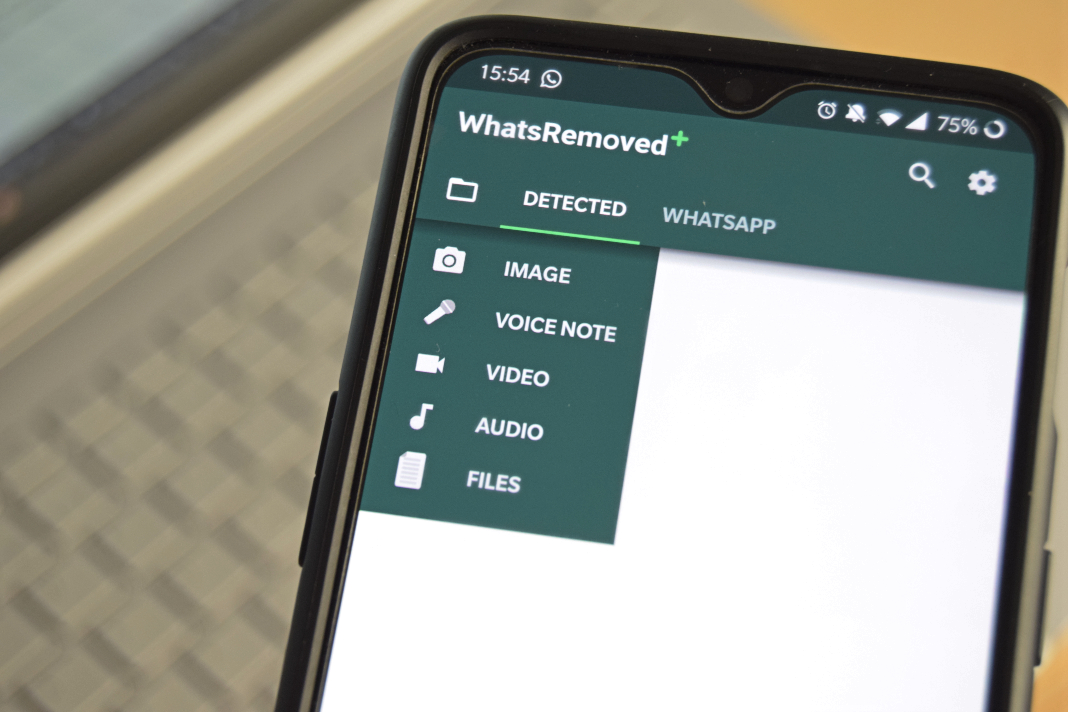 Main Features of WhatsRemoved+
The application is free to download and use, comes with a user-friendly interface, and it's quite straightforward to configure. It's also maintaining your privacy, storing everything on your device's internal storage.
The application is based on the code created by WhatsRemoved. The app simply reads your phone's notifications, copies the messages you receive, and also notifies you when someone deleted a text. If you want to delete the stored texts, you need to access and remove WhatsRemoved's data.
WhatsRemoved focused on recovering deleted WhatsApp messages, but WhatsRemoved+ is not limited to WhatsApp. So, you can restore deleted messages and media files from chats in other applications, such as Telegram.
The devs came up with a customizable installation tool that permits users to select which apps WhatsRemoved+ to track in order to recover deleted messages. Also, the app totals several exciting functions that help it do its job flawlessly. The primary features of the app include the following.
Searching for deleted files in the specific folders of different messaging apps
Showing deleted messages on the in-app screen
Allowing users to configure the application easily
Storing the history of the notifications for the app of your choice
Identifying modifications in notifications and showing them to you
Adding tabs for every messaging app that it tracks
Grouping notifications for easier access
Bringing learning algorithms for a more accurate installation and configuration
How to Recover Deleted or Unsent Messages in WhatsApp and Other Messaging Apps
Once you've installed the app, it will ask you to choose the instant messaging apps that you want it to track. WhatsRemoved+ works with WhatsApp, Telegram, Messenger, and so on.
The application monitors notifications and specific folders on your Android device to detect changes. When a modification occurs, such as a deleted message or media file, WhatsRemoved+ will notify you so that you can see what happened.
How to Access and See Deleted Messages in WhatsRemoved+
Here's a short guide on how to see deleted or unsent messages with WhatsRemoved+:
Install the application
Run the app, grant it the required permissions, and finish the configuration process
Choose what apps WhatsRemoved+ should track for deleted messages and tap "Next"
Then, select "Yes, Save Files" and then, "Allow"
Now, all the notifications from the selected messaging apps will be stored in WhatsRemoved+
To see all the notifications, simply open the app
How to Download
WhatsRemoved+ is only available on Android. Unfortunately, iOS lacks a similar app to recover deleted messages in WhatsApp or other instant messaging applications. The app is available for download on the Google Play Store. WhatsRemoved+ works on Android 4.4 or higher, and occupies 6.1 Mb of internal storage.
The latest version of the application, WhatsRemoved+ 6.0.9 comes with dark mode, better control, revamped user interface, bug fixes, and other under the hood improvements. WhatsRemoved+ is a popular application, totaling more than 5 million active users around the world. It obtained high ratings on Google Play Store, which means that it is reliable and well appreciated by its users.
If privacy concerns you, you shouldn't worry. WhatsRemoved+ only stores deleted WhatsApp messages on your phone's internal storage. So, it doesn't send private information on external servers or third-parties.
If you are also prone to losing your phone or would like a great free phone tracker app to have a look at what your kids are doing on their phones, take a look at this excellent option.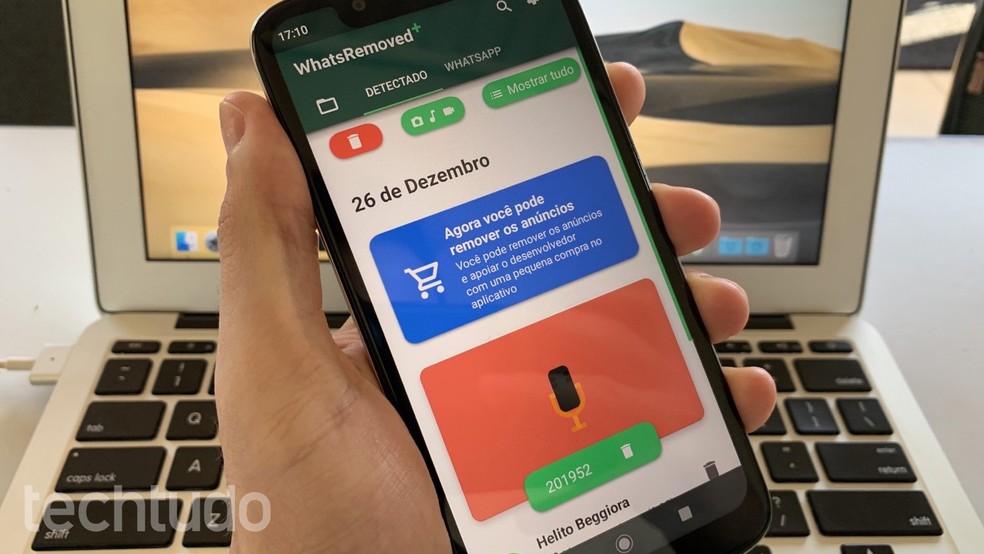 Summary
Every user of an instant messaging app, such as WhatsApp or Telegram, has received a message or media file that was eventually deleted by the sender. That's something annoying sometimes, but users can now see those deleted notifications thanks to Whats Removed+.
The application is excellent and does its job. With WhatsRemoved+, you will never miss anything that's happening in your chats, be them on WhatsApp or other instant messaging apps.